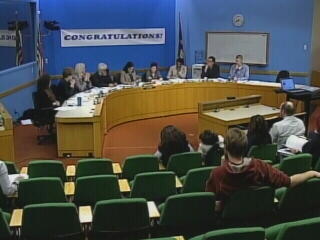 Congratulations! The school board schools the Emerald School on adverse impact.
I am happy to report that at the meeting of tonight's Portland Public Schools Board of Education, the directors voted down the proposal to open the Emerald Charter School, aka Stripedy Stupid School for Kids Who Must Be Protected from the Neighborhood.
ALL POWER TO THE PEOPLE!